Finde unter den folgenden Darstellungen die passende Finne für dein individuelles Setup:
The fin is a highly technical part
Our products are continuously evolving, which keeps them at the forefront and means they are always gaining in precision.
At Select, our passion has remained intact and our commitment to obtaining the best fins is total !
Today, more than ever, our fins possess a faultless technological focus.
Fins are not fashion accessories : different colours, new shapes of no technical interest, and attractive serigraphy don't mean anything in terms of performance.
The selectors below have been designed to help you choose the correct fin length taking into account the following parameters :
Your sailing program
Volume and width of your board
Sail surface
Your weight
The size of the fin is of major importance : your fin is your propeller… It transmits the energy captured by the sail and generates a push which propels your board forwards.
In order for the propulsion principle to work well, your sail / board / fins' suitability must be perfect !
According to this consideration, we've build a set of selectors, that will guide you choosing the right fin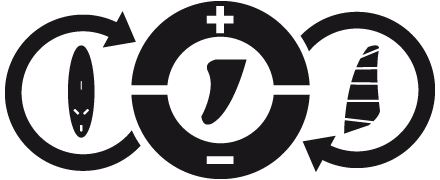 Starting with your sailing program
Choose the right volume/width of your board
Choose the correct sail size
Identify the colour dot matching your weight range
The combination of these four factors will give you the correct fin length

Example : 115 Liters Slalom board with 7.8 sail and a weight of 83 KG = 41 cm
Select Speed/Slalom/Slalom XL



Select Freeride



Select Bump n Jump/Free Wave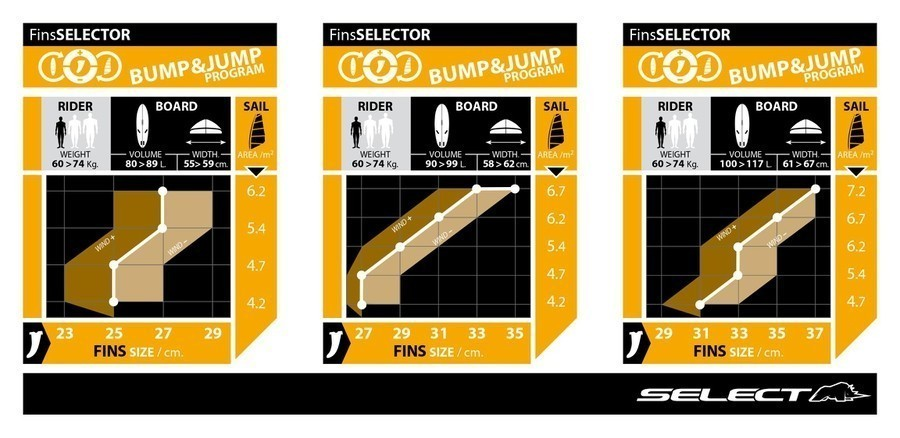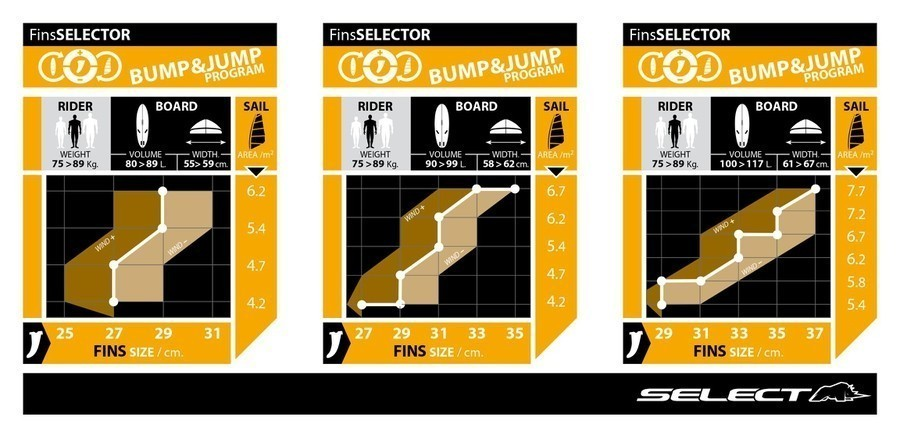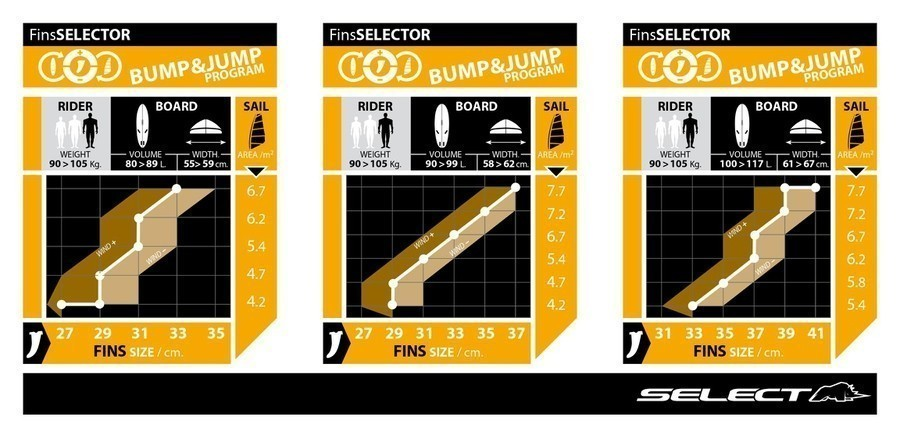 Select Pure Wave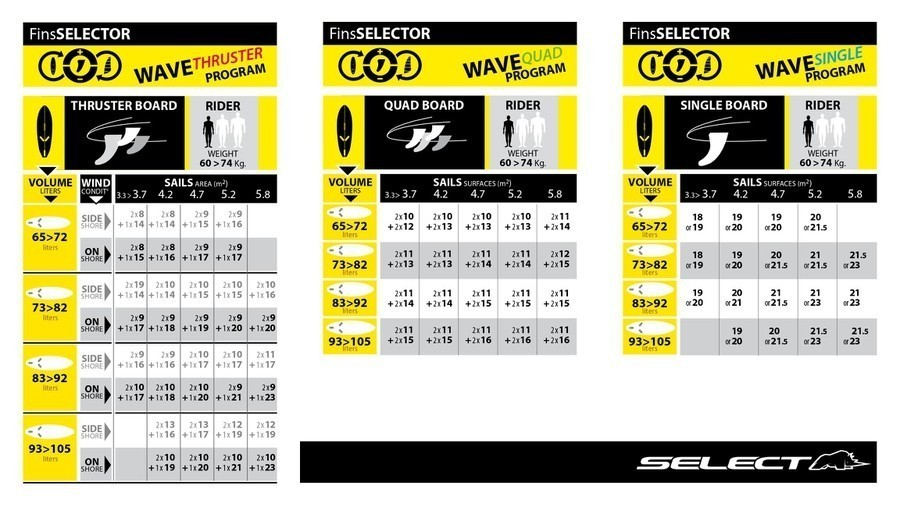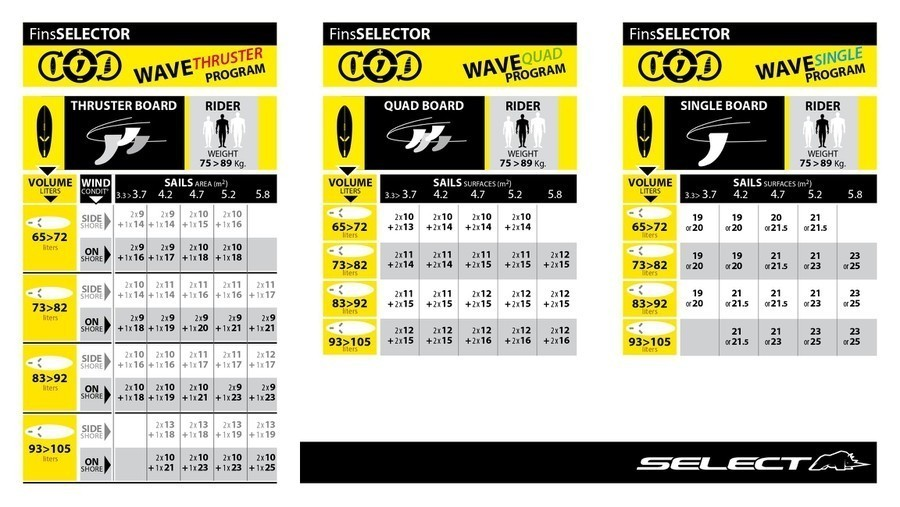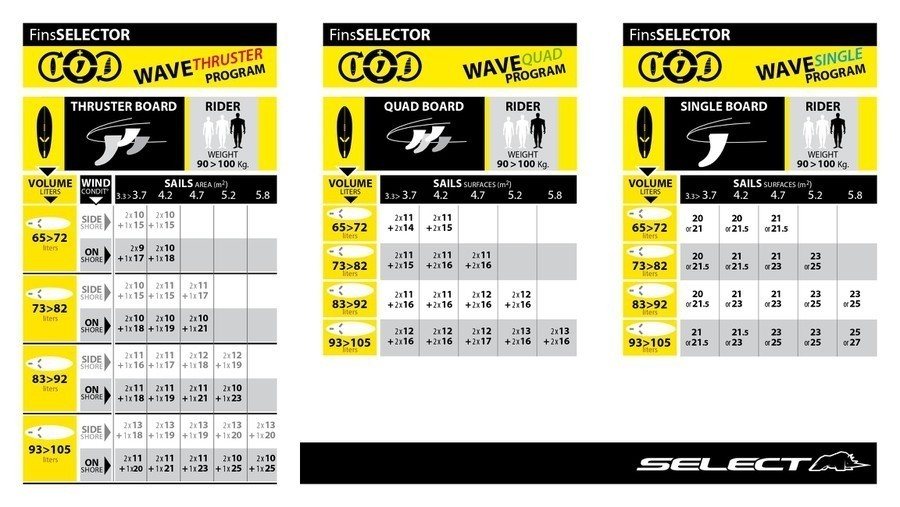 Select Anti Weed

Select Power Delta
The Power DELTA replaces both AW Race and DELTA range.
2 rakes are availables :
40° : For shallow spots covered with seaweed
50° : For cleaner spots. A less raked fin with more balanced support